Shipyards in Dundee extended throughout the port area that we see today as well as within the housing area at City Quay.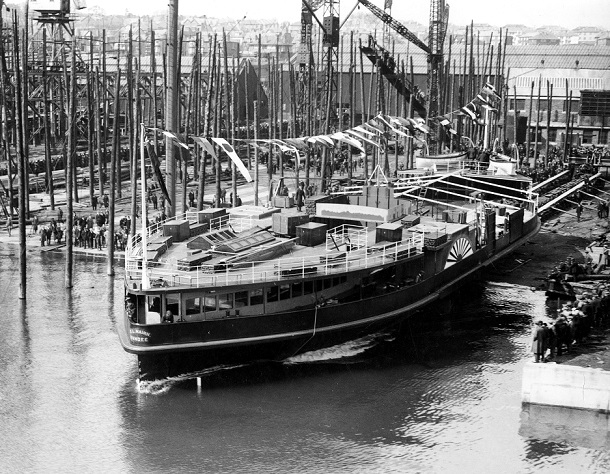 These included:
Panmure Shipyard
Gourlay Camperdown
Caledon Yard
Stannergate Yard (Caledon)
The Caledon yards produced over 500 ships in their lifetime, before finally closing the gates in 1981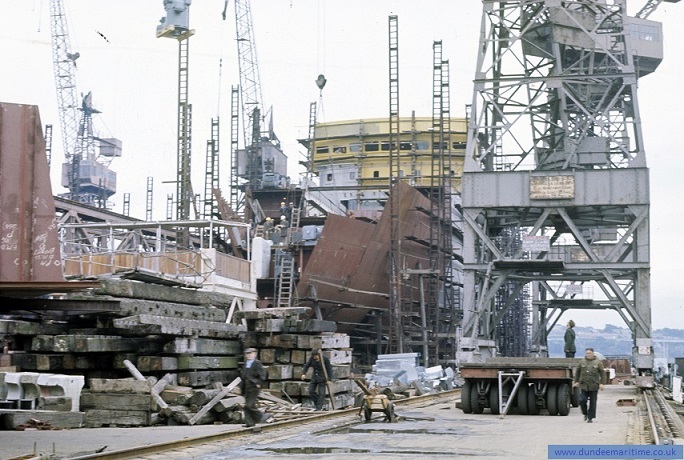 One of the last wooden three-masted sailing ships to be built in the UK was the RRS Discovery. Built at the Dundee Shipbuilding Company (formerly Alexander Stephen & Sons). The City was chosen as the builders here had retained the woodworking skills whilst other shipyards had already transferred to metal hulled shipping. Dundee had also earned a reputation for building strong ships to endure the Arctic and Antarctic weather.
The exact location of the slipway where the RRS Discovery was launched is marked by a an artwork by sculptor Marion Smith.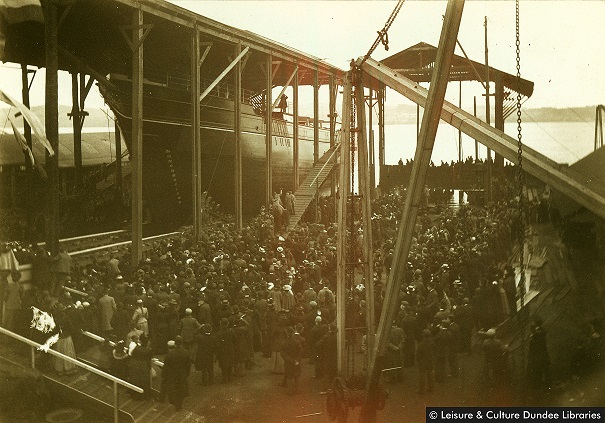 Chandlers Lane


 Navigating The Tay