The two-kilometre suggested trail route can be followed on:
or viewed on Google Maps which has descriptions of the various sights as you go around.
And as an audio tour using the Geotourist app for smartphones.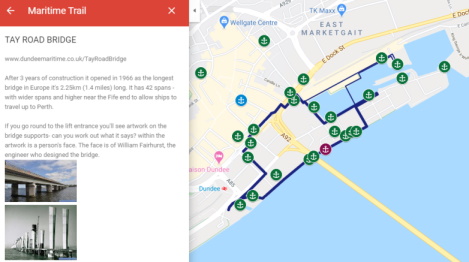 You can also follow the trail by using the maps on the on-street signs: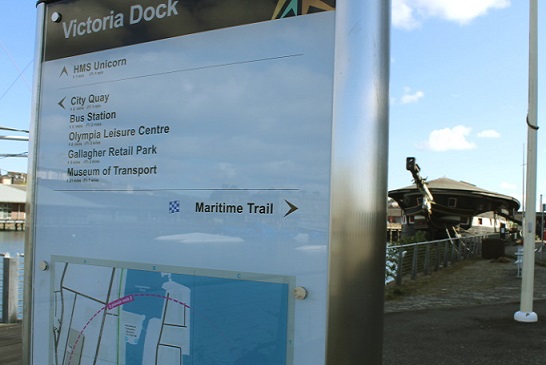 You can start the trail from any location, with explanations of the features on this website:
Fancy a longer route? having completed the city centre trail you could also walk or cycle to Broughty Ferry to see these locations...