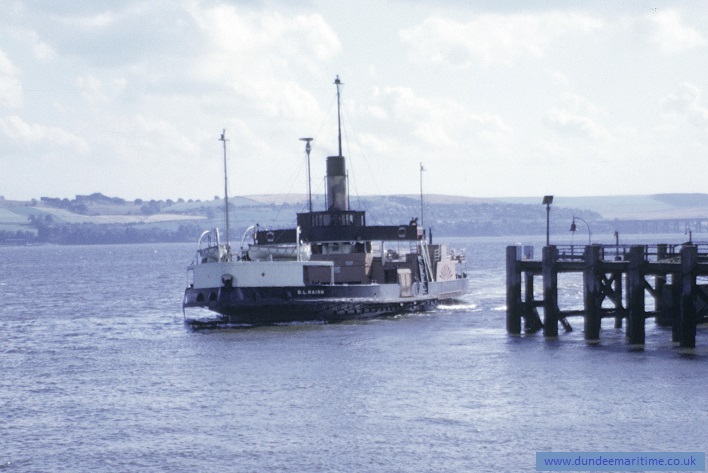 The Tay Ferries, known locally as the "Fifies" they were the main means of crossing the Tay with a vehicle until the opening of the Tay Road Bridge
The first regular scheduled steam powered ferry was the "Union" which started service in 1821 and ran six days a week with up to 11 crossings per day. Only a short while later in 1839 pleasure trips over the river became available and were an affordable day out for many Dundonians working in the City industries.
The ferries could typically take around 10 vehicles at a time. Today the Tay Road Bridge is crossed by 26,000 vehicles per day.
The same day as the Tay Road Bridge was opened on August 18th 1966, the Ferry "Scotscraig" made it's final crossing. 
the ferries were:
Union (1821 - 1863)
Forfarshire (1863 – 1893)
PS Dundee (1875-1917)
Fifeshire (1859 – 1929),
Newport (1910 – 1939),
Sir William High (1924 – 1951),
BL Nairn (1929 – 1966),
Abercraig (1939 -1966)
Scotscraig (1951-1966)
Prior to the introduction of regular scheduled services, the only means of crossing was to negotiate a price with one of the many unregulated boats offering a passenger-only ferry service.
The BL Nairn under construction at the Caledon Shipyard in Dundee: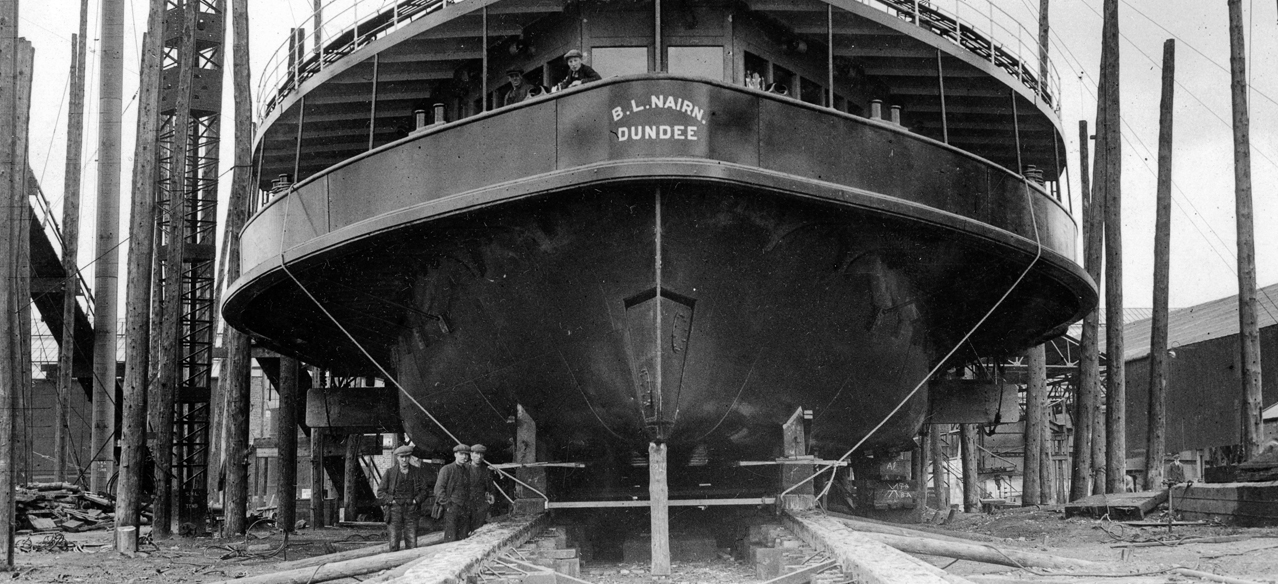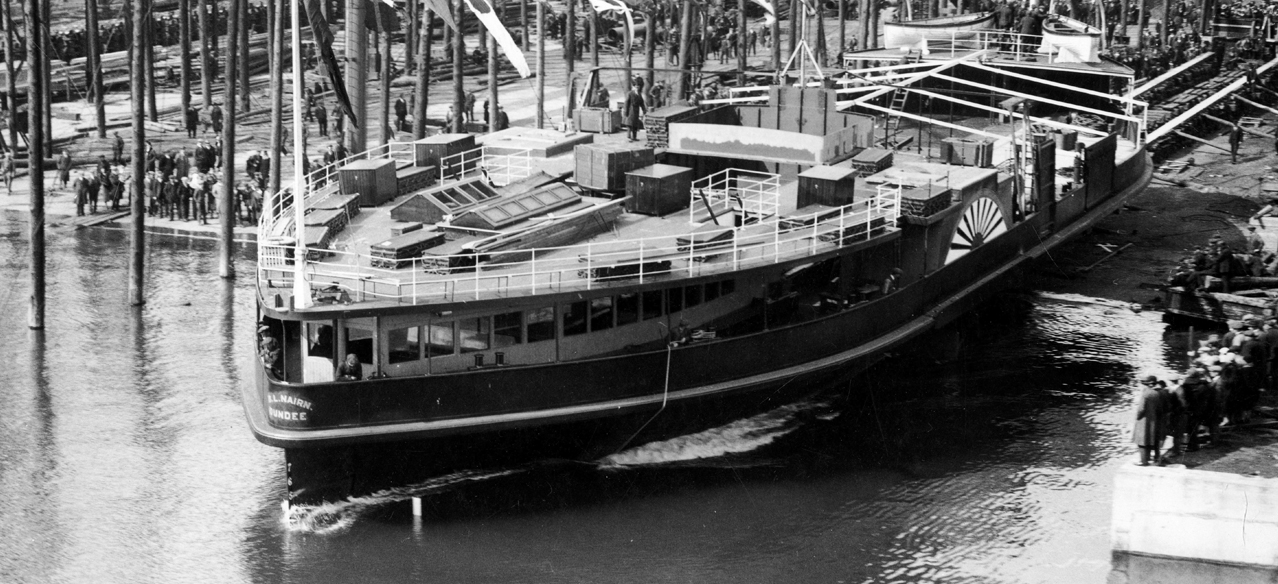 V&A Dundee Museum Of Design 


 RRS Discovery