The Tay Road Bridge is 2250 metres in length, connecting the Kingdom of Fife with Dundee. Although originally a toll bridge (which charged 80p for a car to cross), the tolls were removed in 2008 and is now free to all users.
The roadway is essentially a ramp, starting at 5.5metres at the Dundee end, rising to 30.5metres when it reaches Fife.
Construction:
The bridge was took three years to build and opened in 1966. It was designed by William A Fairhurst - whose image can be seen within the artwork below the bridge at the Dundee end.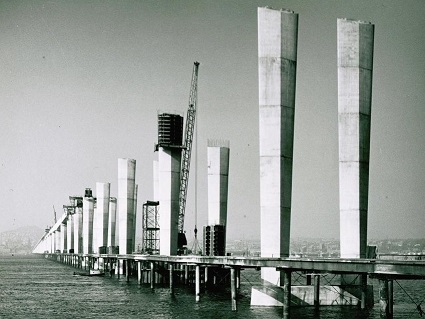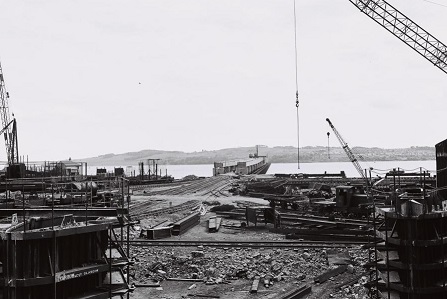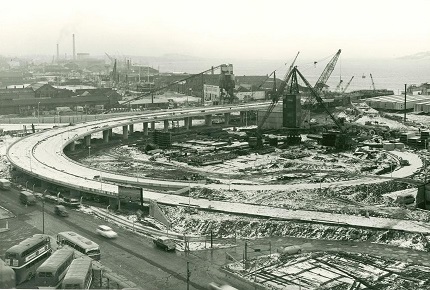 Artworks below the bridge.
Can you work out the secret message painted on the columns?

Navigating The Tay


 Telford Beacon