Whilst the area surrounding Waterfront Place was all docklands, located on land between Waterfront Place and the V&A Museum of design was Dundee's swimming baths.
Following the Cholera outbreak in 1832 it was becoming recognised that there was a link between disease and cleanliness. Unfortunately few of the workers houses and tenements in the City had access to reliably clean water with which to wash. With the construction of the new docks, the Harbour Trust offered this land to the city for the construction of a public bath and by 1848, it was opened an became an immediate success. Swimming facilities were added later.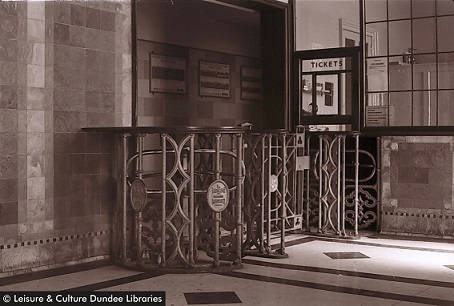 Eventually the facilities became so outdated that they were falling out of use. A new Olympia swimming pool and leisure centre was built on the site now occupied by the V&A Dundee Museum of Design.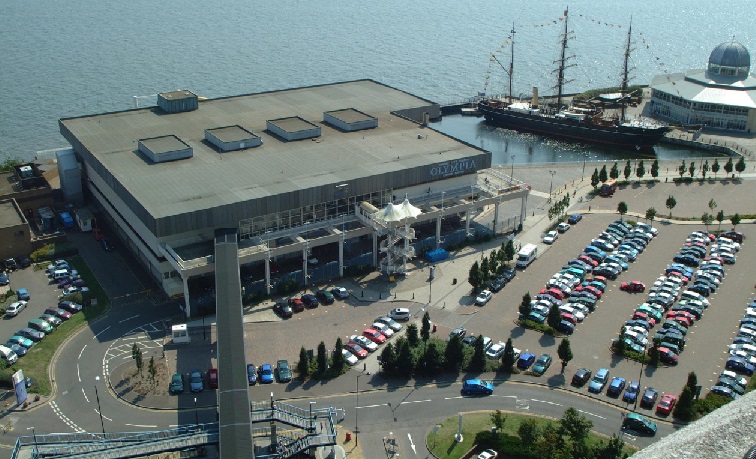 Eventually it too became outdated and increasingly expensive to operate, but more importantly it was located on a key site where the redevelopment of Dundee's waterfront was to take place. In 2013 a new replacement Olympia Centre was built at East Marketgait.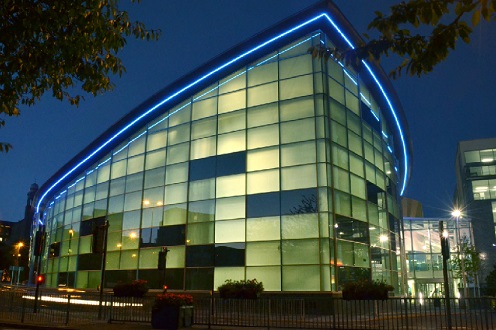 More information on the early developments of the baths and swimming pools can be found on the Dundee City Archives website.