In addition to the North Carr, which was stationed off Fife Ness at the southern end of Fife. There was another lightship in the area which helped navigation at the entrance to the Firth Of Tay – At the extensive Abertay Sands.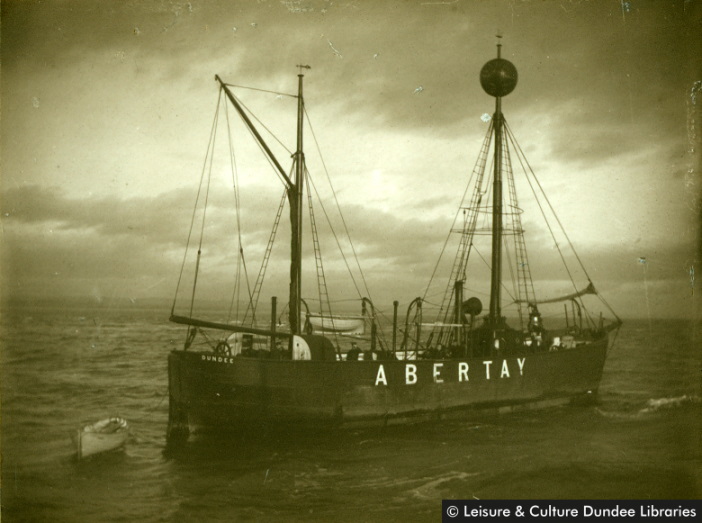 The first Abertay lightship was a wooden vessel built by James Roney of Arbroath in 1877 and remained on station until 1939 when it was requisitioned by the Admiralty for use as a possible blockship during World War 2. Ultimately it was never needed for that use and spent the remainder of its life at Woodhaven pier where it is believed to have been eventually scrapped some years later.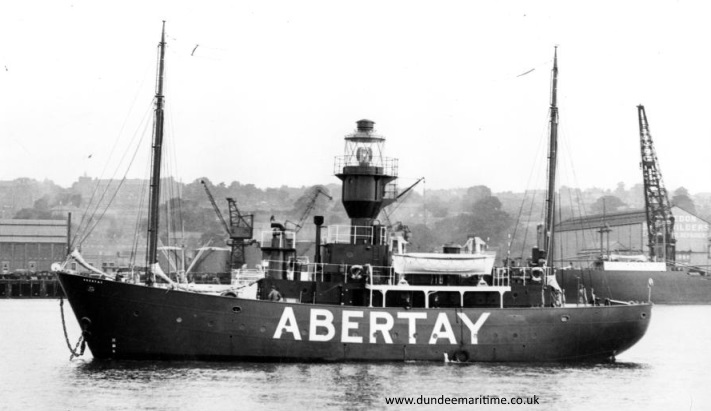 The replacement to the original wooden vessel was constructed in steel by the Caledon Shipyard. Like the North Carr it had no means of propulsion and was towed out to its station. The Abertay was the first lightship in Europe to be automated. As a result of the automation it was reclassified as a light float and repainted from the original red to black. The Abertay's service at the Tay ended in 1984 and then spent a few years in Harwich before being scrapped in 1992.