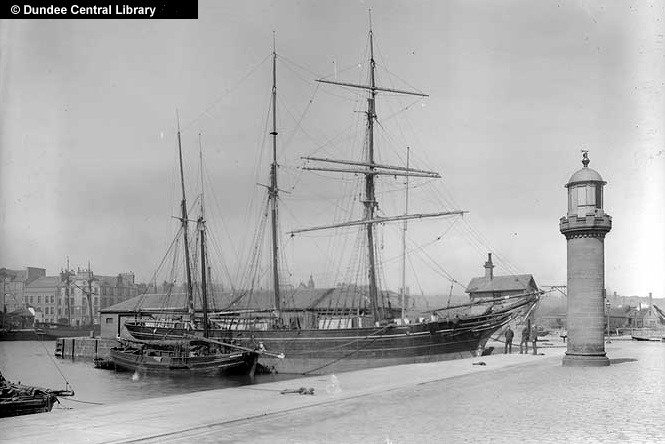 Despite its name, the Telford Beacon was designed by James Leslie, a consultant to the famous engineer Thomas Telford. This tiny beacon lighthouse once sat on the wharf between the tidal harbour and King William IV dock to help guide ships in past the various obstacles and hazards in the river.
The beacon survived when the docks were filled in to make way for the Tay Road Bridge but was left standing 135metres from the new shoreline. In 2011 the beacon was once again in danger of being lost when the bridge ramps were rebuilt to make way for the redevelopment of the area. Rather than demolish it, Dundee City Council took the decision to relocate the beacon to this new location on Black Watch Parade. A video showing it's relocation is available on YouTube.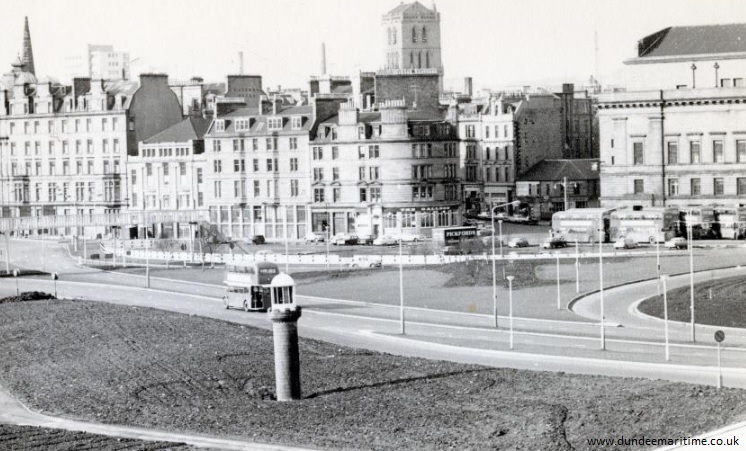 The beacon is a listed historic structure and it is hoped that some day funds can be found for its restoration.

The Buddon Ness Light
The Telford Beacon is not the only local lighthouse to have been relocated. Built in 1866, The Buddon Ness Lower Light at the entrance to the Firth of Tay had to be relocated in 1884 after the erosion and shifting sands meant that the lighthouse was in the wrong position: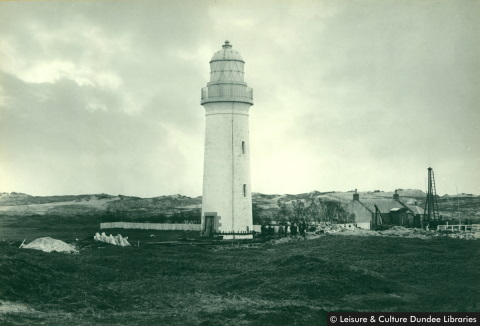 Tay Road Bridge


 Whale Mural