Not surprisingly, with such a strong historical connection to the sea, many of Dundee's streetnames reflect the maritime connection.
We've listed a few below but if you know of more - please do let us know!
Baffin Street: Baffin Bay in the Arctic – related to the Whaling Industry
Baltic Street: opened in 1840 celebrating trade with the Baltic area, particularly hemp and flax
Camperdown Street: Named after the battle of Camperdown in 1797 which involved Admiral Duncan. The name is also given to Camperdown Park and a statue of Admiral Duncan can be found at the junction of Commercial Street and Seagate/High Street
Chandlers Lane
Dock Street: Although now landlocked, this street once formed the northern edge of a number of elements of the Dundee Docks, Including Earl Grey Dock and King William IV Dock
Dura Street: believed to be derived from the Celtic word for water "Dubron"
Earl Grey Place West named after the Earl Grey Dock which was in this location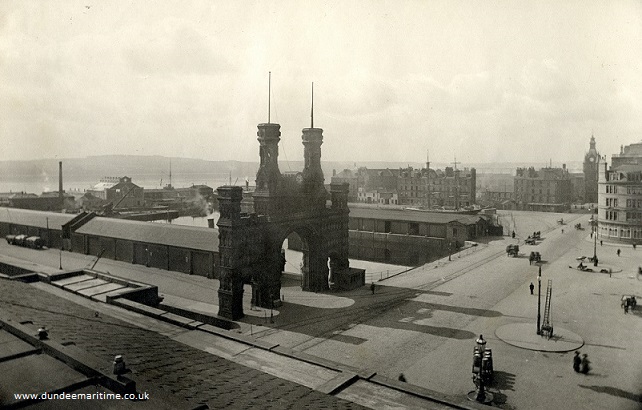 East Port: Not maritime related but the word port instead refers to the gate in the town wall – the "Wishart Arch" gate still stands today and can be seen adjacent to the East Port car park
East Whale Lane
Gourlay Yard: named after the shipbuilding yard of the same name
Patent Slipway: a slipway used for maintaining large vessels was located a little to the east of this newly formed road. The top of the slipway can still be seen today on West Victoria Dock Road
St Vincent Street – named after the Earl of St. Vincent who earned the title after a sea battle with the Spanish Fleet in 1797
Seagate: This is one of the oldest parts of Dundee and the shoreline of the River Tay would have at one time been in this area
Thomson Avenue: named after the city engineer James Thomson who once planned a comprehensive redevelopment of the waterfront area.
Whale Lane: linked to the whaling industry